We are pleased to provide four Windows PCs with Internet access and Microsoft Office (Word, Excel, PowerPoint, Publisher) available for the public to utilize. There is no password require to use the computer. Computers are available for public use during regular business hours. Users must adhere to the Computer Use and Internet Access Policy found in the Technology Policy while using the library computers and wireless Internet connections.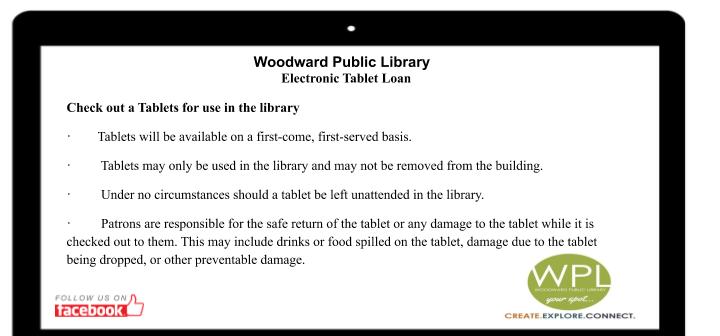 Printing
Printing and Copying Fees $0.15 / page
Scanning
Documents can be scanned on to a flash drive at no charge at the public printer/copier/scanner.
Printing From a Library Computer
Printing is available from any library computer.
Printing From Your Own Device
Please contact the library to inquire about this service.