Library Newsletter - Happenings
HAPPENINGS
WOODWARD PUBLIC LIBRARY NEWSLETTER
January 2022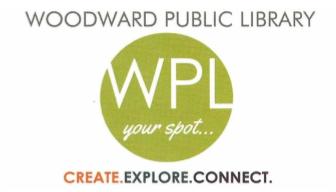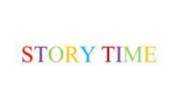 STORY TIME Mondays at 10 am.
January 3 Snowy Owl
January 10 Polar Bear
January 17 Hats
January 24 Walrus
January 31 Igloo
EARLY-OUT PROGRAM Library Wednesdays 3pm-4pm
January 5 Popping Popcorn with Iowa State Extension
January 12 Name Snowflakes
January 19 Lego
January 26 Science with Pink Stew
ADULT PROGRAMS
Yoga with Linda Friedrichsen 1:30 pm Tuesdays
Sign Language with Gene Grell 2pm Thursdays
Fresh Conversations on Nutrition with recipe sample January 25 at 12 noon
Be a part of the Reading Challenge. How many books can you read in a year? Come to the library to check out the details.
New at the Library
Adult Books
Patterson, James 2 Sisters
Steel, Daniel The Butler
Child, Lee Better Off Dead
Teen Books
Selznick, Brian Kaleidoscope
Patterson, James City of the Dead
Ireland, Meredith The Jasmine Project
Children Books
Patterson, James Dog Diaries: Ruffing It
Hunter, Erin Warriors Graphic Novel: Winds of Change
Picture Books
Willis, Jeanne Old MacDonald had a Phone
Atkins, Jill Raccoon and the Hot Air Balloon
Did you know?
The library has a large selection of audio books to check out. What can be easier to get your reading in by listening to a book, while commuting in the car.
The library has completed the long awaited project of the Community Digital Sign. In the coming weeks you will see weekly announcements displayed.
Would like to receive this newsletter in your email? Please let the library know by calling 515-438-2636 or email wpldirector@minburncomm.net