Library Newsletter - Happenings
Happenings
WOODWARD PUBLIC LIBRARY NEWSLETTER
October 2021
Contests
Can You Guess the Number of Crayons?
Prize: Kindle
As of September 25, the winner has not come to the library to claim their prize, so it will be going to the second place winner Matt Perry. Congratulations Matt.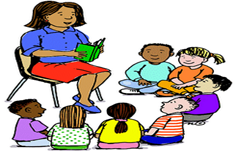 STORY TIME Due to lack of participation there will be no Storytime during the month of October.
EARLY-OUT PROGRAM Library Wednesdays 3pm-4pm
October 6 Jumping Beans
October13 Kazoos
October 20 Wood Crafts
October 27 Stem with Trista Peitzman
ADULT PROGRAMS
Yoga with Linda Friedrichsen 1:30 pm every Tuesday, September 7 - October 23
Sign Language with Gene Grell 2 pm every Thursday, September 9 - October28
Adult Saturday Program, Date moved to later Saturday in October TBD
Halloween is this month. Watch the Library's facebook for Beggar's night at the library.
New books at the library. Many new books in every section of the library are on display and more are coming. Children's—Easy, Junior fiction for readers in grades 1-5, Middle Grade for readers in grades 6-8, YA—readers in high school. Also, many new books for Adults in both fiction and nonfiction. Don't miss them. Come to the Library and check them out.
FAMILY PROGRAMS
Walk the trail as a family and together read the book on the StoryWalkTM. The book for this month is Back-to-School Rules by Laurie Friedman, illustrated by Teresa Murfin.